Slide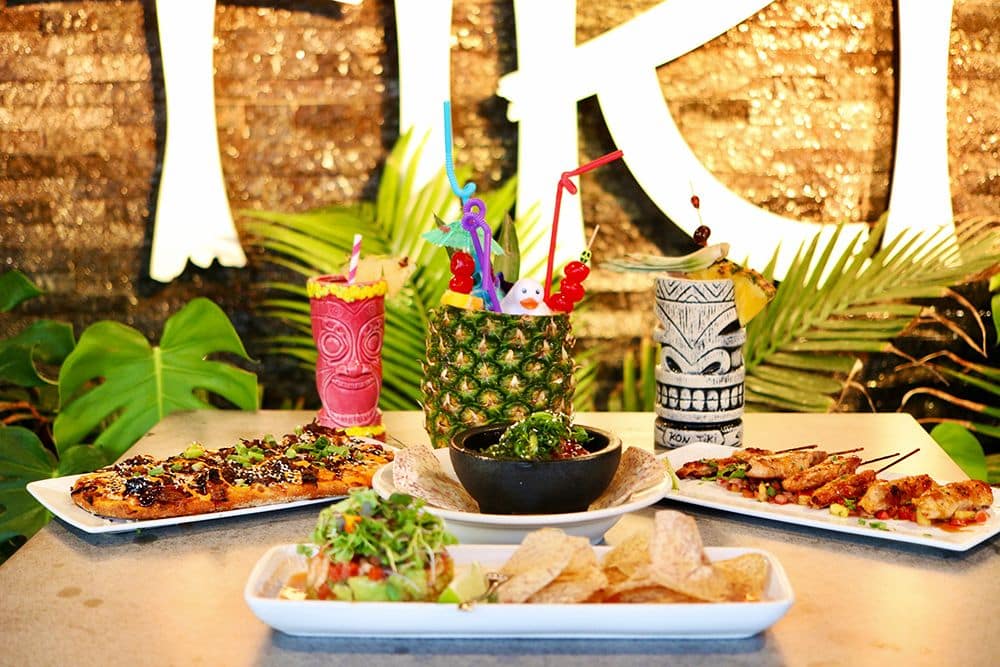 Located in the heart of Clearwater Beach, overlooking the beautiful marina, Bar Tiki is the hottest new rooftop venue serving colorful cocktails like the Hana Hou Hemingway, Ono Sangria, Tiki Twist and fabulous fare like our fresh Ono Tuna Poke, Coconut Shrimp, Island Steak Skewers and Hawaiian Flatbread. Steps away from the world famous beaches of Clearwater, Bar Tiki is an experience like no other!
Slide
October of 2021, a crew of tiki enthusiasts and one too many Zombies resulted in a rum-filled shipwreck in the Clearwater Marina. After a bit of exploration and discovery of no traditional tiki bars, they quickly realized something needed to be done. Our crew decided to share the experience, knowledge, and skills of our craft by honoring legendary tiki cocktails and the bartenders who created them, as well as sharing a bit of our own.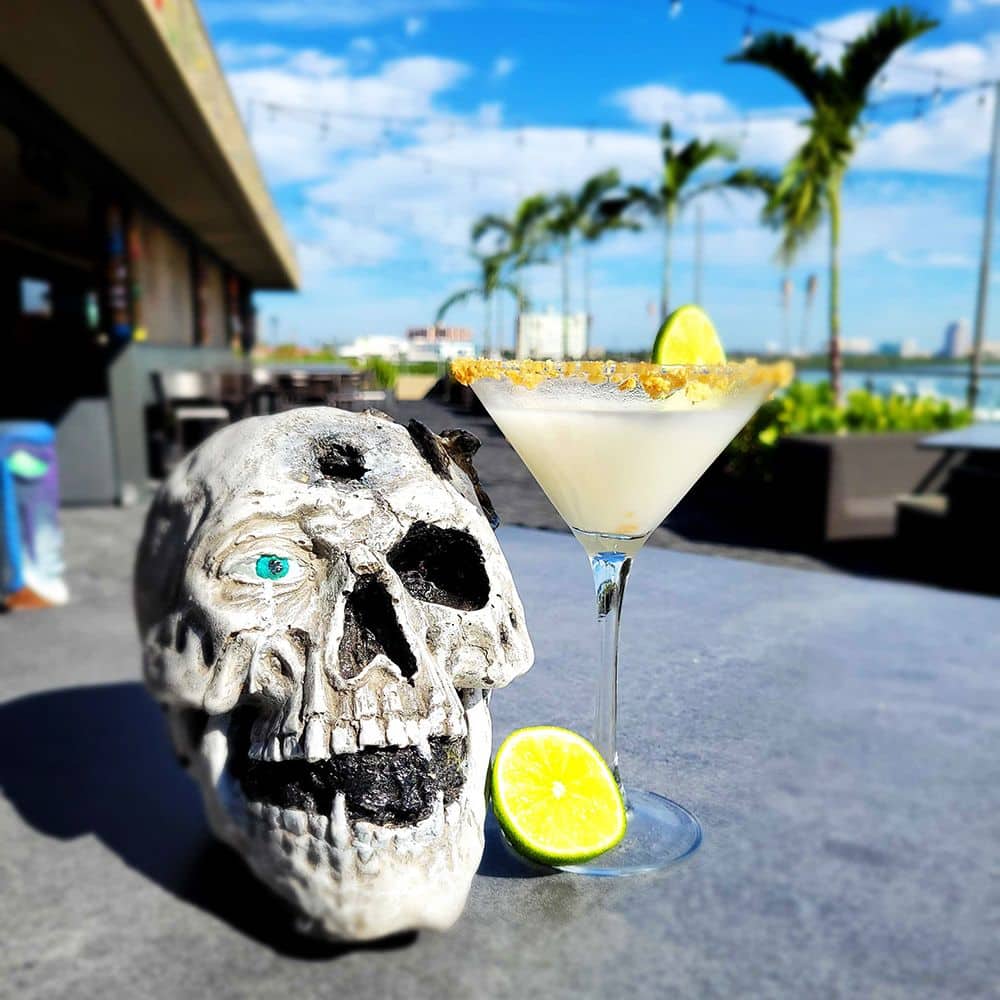 Slide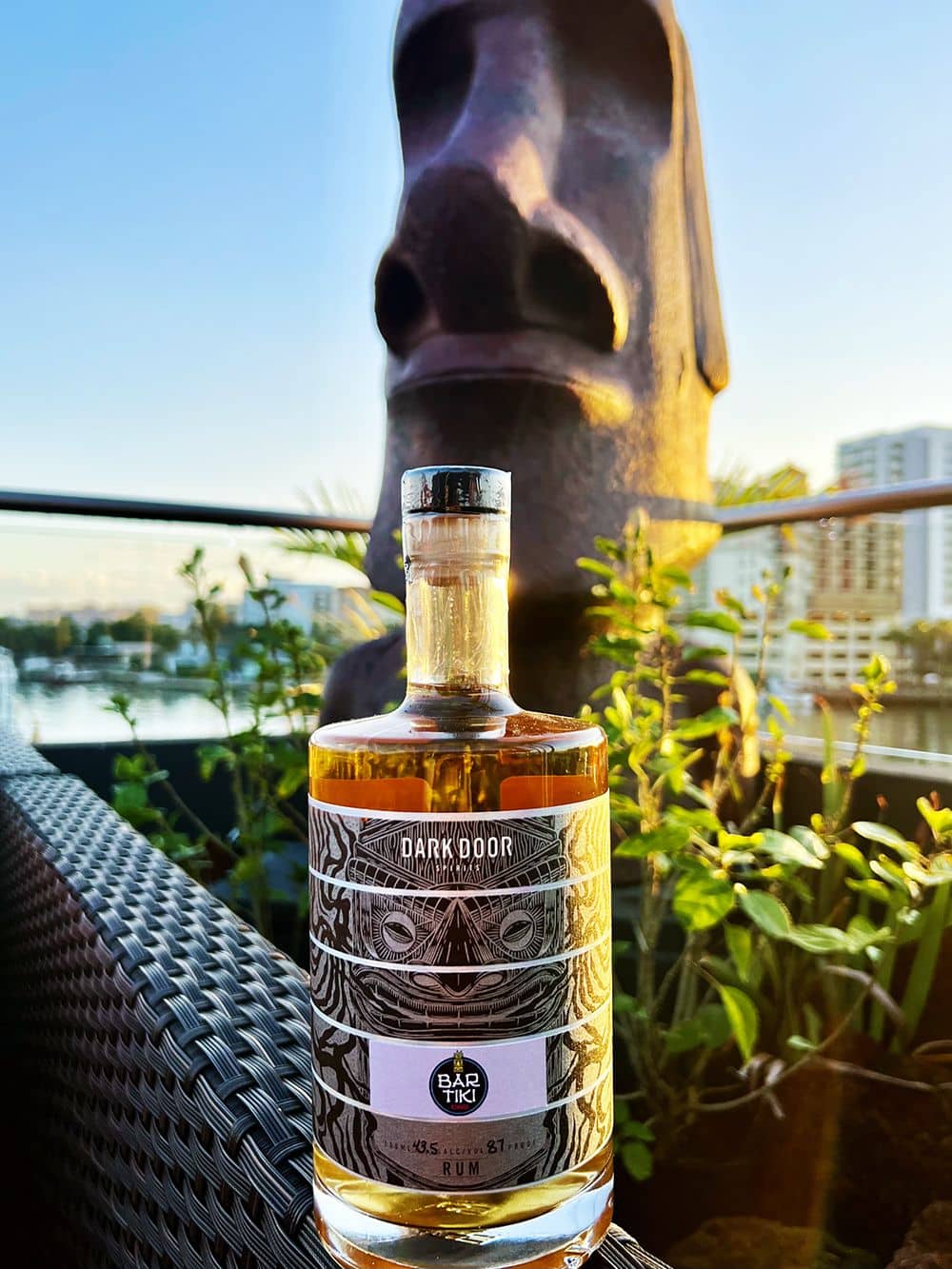 Enjoy exploring our renditions of iconic tiki classics, exclusive Bar Tiki Dark Door Rum and the ongoing evolution of our menu utilizing techniques passed through the ages. Welcome to Bar Tiki, where we pride ourselves in creating an unforgettable experience exclusive to our rooftop oasis and Tiki Crew ohana. From the bottom of our mugs, Mahalo nui loa!
Slide
Elliot Pappas
General Manager
Devon Lopez
Front of House Manager
Edie Capen
Office Manager
Slide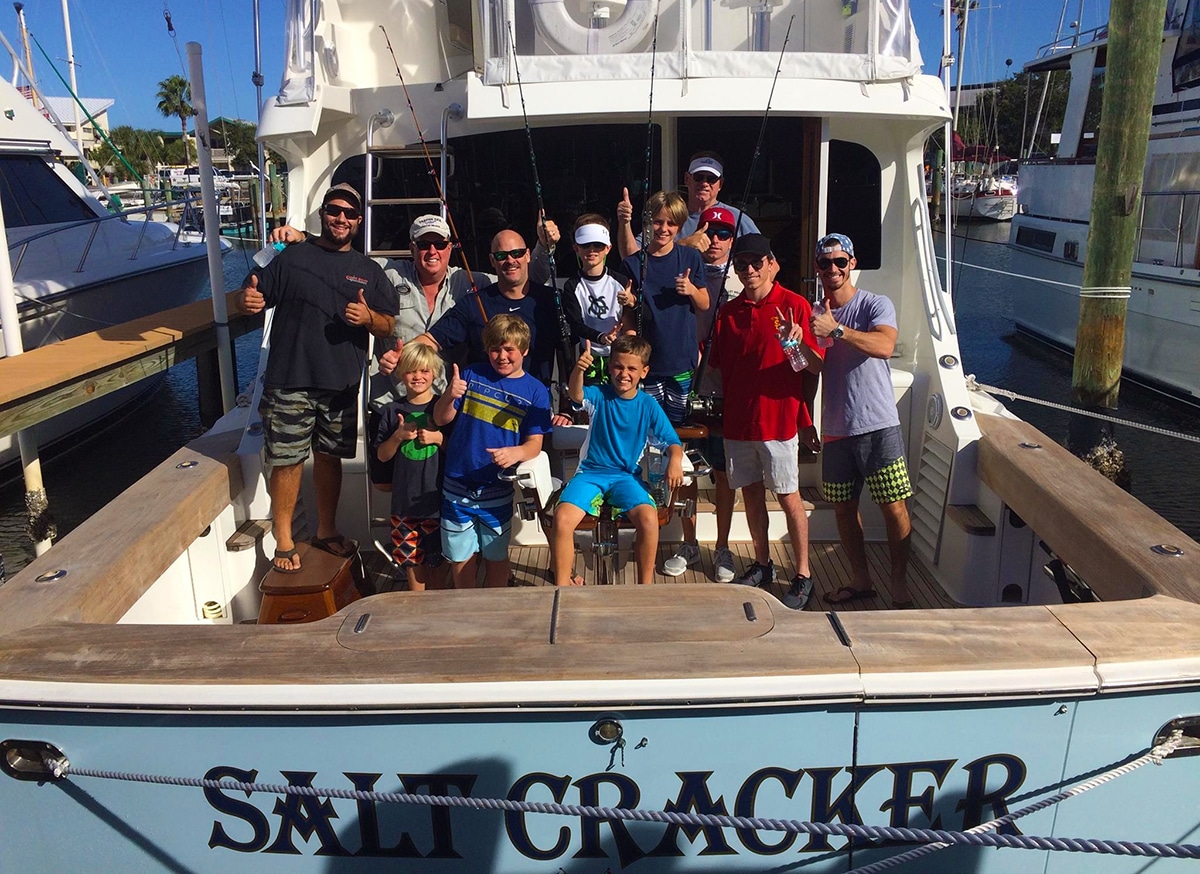 It is the love, support, and healthy appetite of the people in our community that make Bar Tiki & Baystar restaurant group successful! We believe that success doesn't result from what you get, but from what you give. Baystar Restaurant Group proudly supports many local charities such as:
Chi Chi Rodriguez Academy
Clearwater for Youth
Clearwater Community Sailing Center
Clearwater Marine Aquarium
Pinellas Education Foundation
and More!
Slide
When you visit Bar Tiki or any Baystar Restaurant you know you will be getting the freshest fish available. Baystar Restaurant Group, works with local fishermen via Direct Seafood to provide fresh-off-the-boat gag grouper, black grouper, red snapper, lane snapper, amberjack, yellowtail, and more!
Our fishermen dock at Salt Rock Grill, at our own processing facility, and filet and ship 100s of pounds of fresh fish daily to all Baystar restaurants.
Learn more at direct-seafoods.com.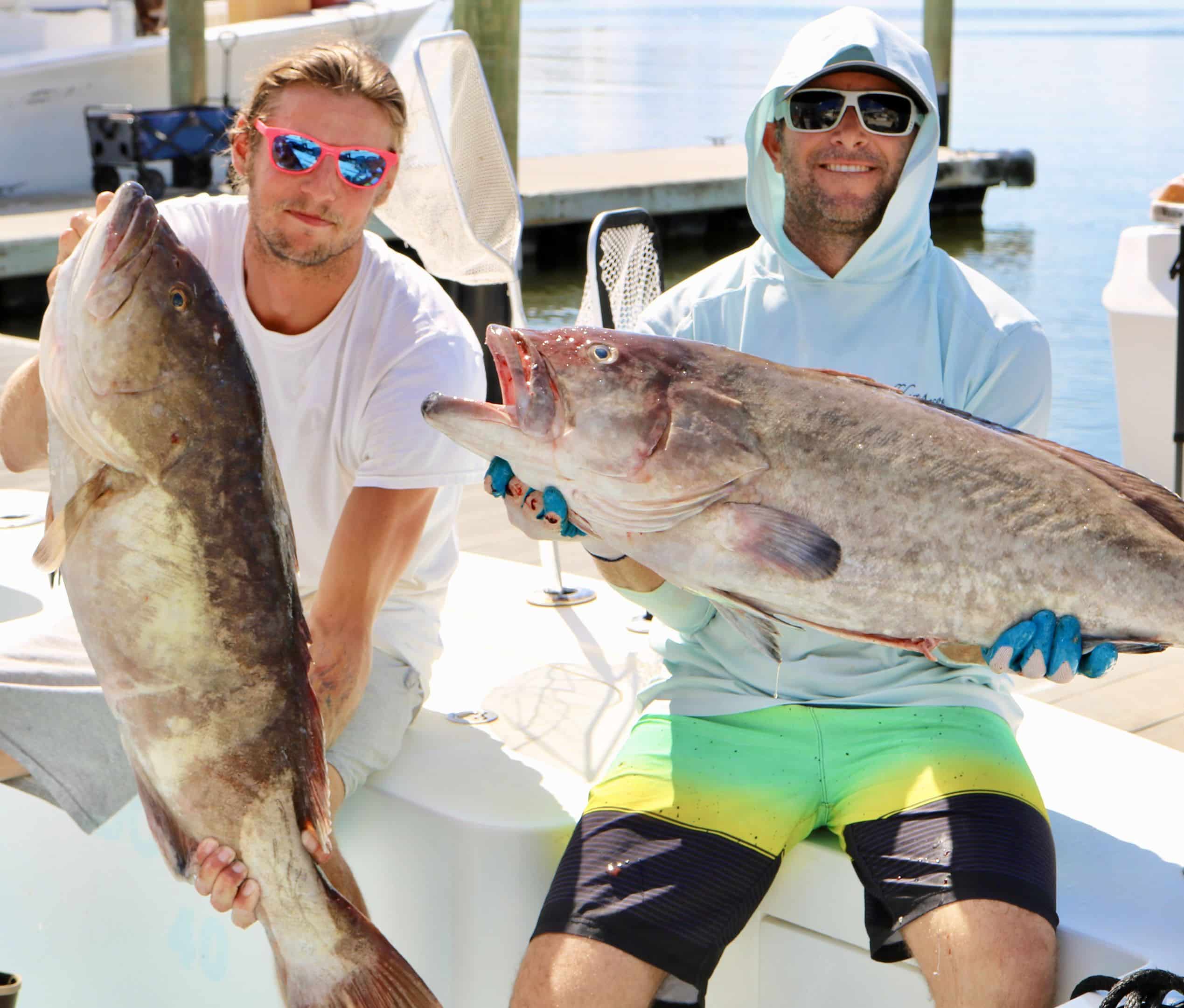 Slide
Baystar Restaurant Group is the parent company of 10 restaurants in the Tampa Bay Area including Bar TIki. Led by Frank Chivas, Baystar aims to provide both a delicious experience and an excellent value. Baystar restaurants have a warm tropical feel, and feature menus dominated by fresh seafood, much of which is provided by Chivas' own fleet of dayboats. This source of fresh local seafood combined with creative chefs has established a strong reputation for Baystar's restaurants as excellent dining destinations within the Tampa Bay area.
© 2022 Baystar Restaurant Group. All Rights Reserved.
Website Design & Development by Coastal Azul Digital Marketing