Dinner Menu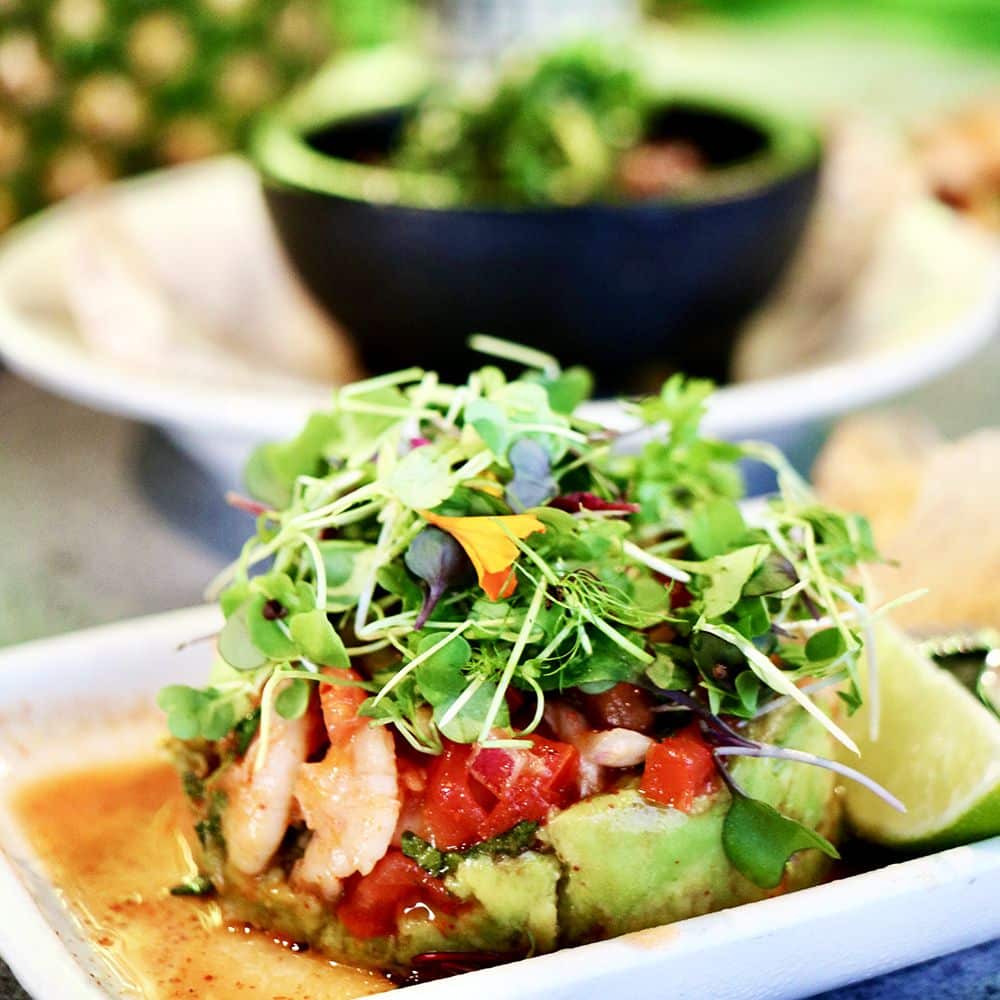 Fresh lime, cilantro, serrano chile, taro chips, red
onion, avocado, mango.
Fresh fried tortilla chips, black beans, pico de gallo,
queso fundido, guacamole, sour cream, cilantro.
chicken - 15, luau pork - 16.
Short rib, chicken, carnitas, chimichurri sauce, jalapeño crema.
Three marinated chicken thigh skewers with
pineapple mojo glaze & Mexican spices.
Made to order, with rum orange glaze.
A combination for sharing! Spring rolls, mojo chicken skewers, and coconut shrimp.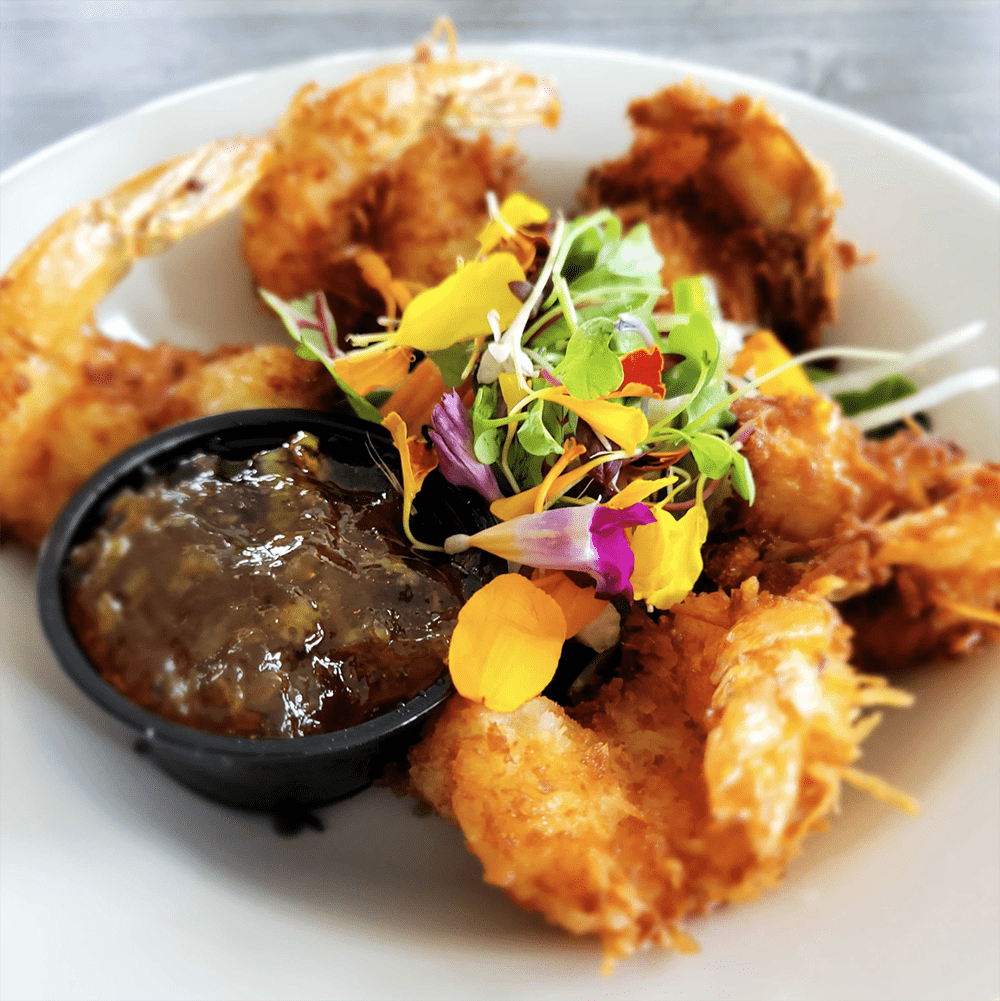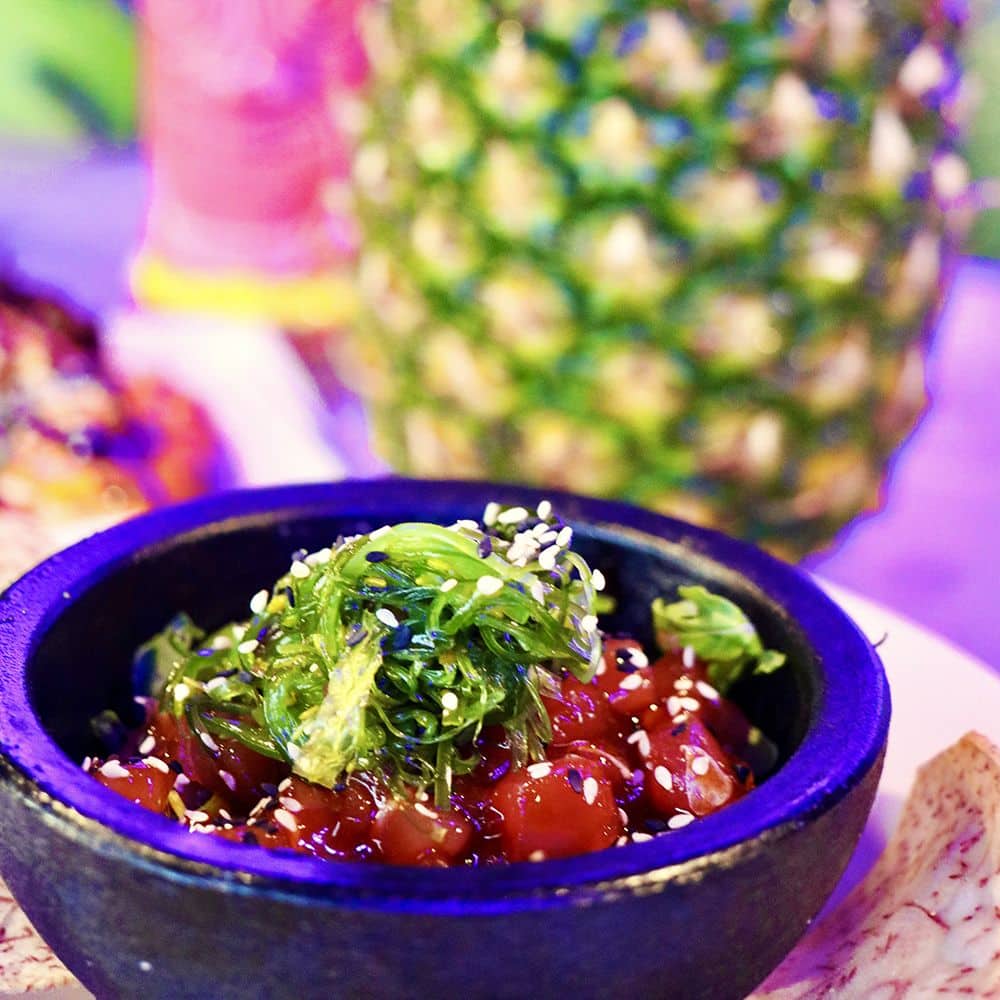 Sweet & spicy ahi tuna, seaweed salad, sesame
seeds, scallions, taro root chips.
Ancho Chile Chicken Quesadilla
Black beans, aztec corn, smoked bacon.
Red onions, tri-color peppers, aztec corn,
spinach, jack cheese.
add shrimp - 14.
Pineapple, ham, mozzarella cheese, sliced red onion.
Guava BBQ Short Rib
Flatbread
Braised shredded short rib, caramelized onions,
scallions, mozzarella, sesame seeds, kicking mayo aioli.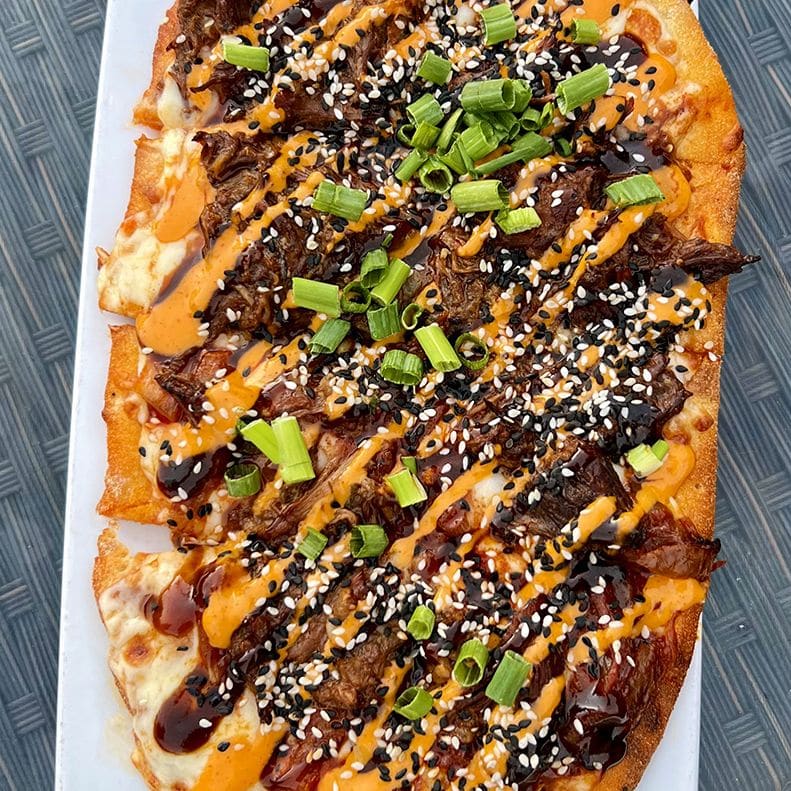 consuming raw or undercooked oysters, meats, poultry, seafood, shellfish, or eggs may increase your risk of food borne illnesses,
especially if you have a medical condition.
© 2022 Baystar Restaurant Group. All Rights Reserved.
Website Design & Development by Coastal Azul Digital Marketing